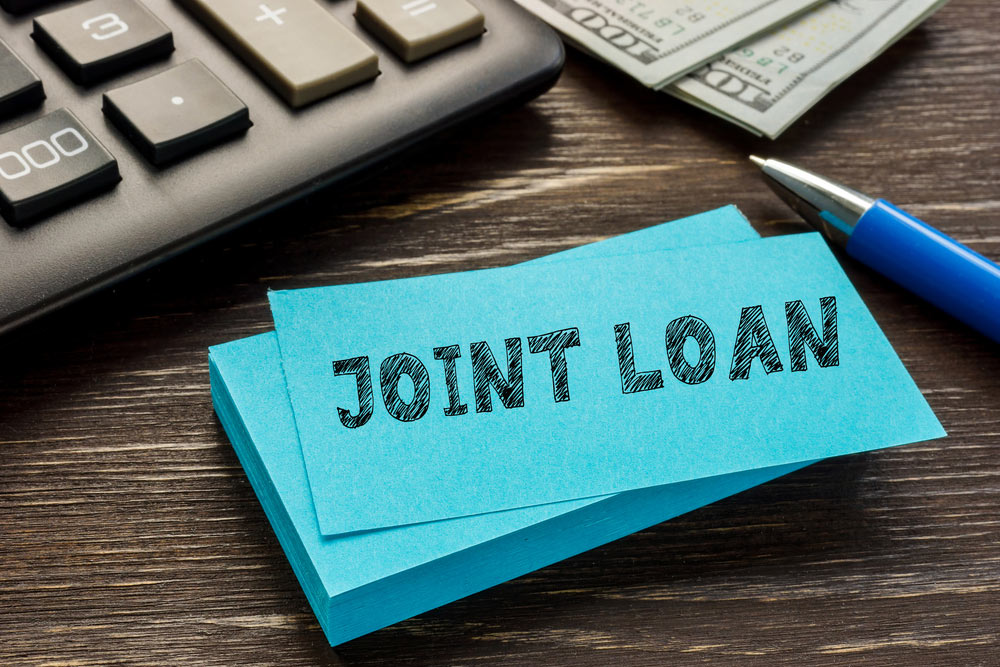 When you take out a joint loan with another person, often called a co-borrower, you are taking out some type of financing. You and the other party or parties are equally legally liable for repayment of a joint loan or credit card if your application is approved. 
On the plus side, a joint loan is a great way to help increase the amount that you can be loaned and can also help people with lower credit scores. On the downside, joint borrowing can also negatively impact your credit score. 
Also, joint borrowing is only allowed by some lenders. For example, joint personal loans are standard in the mortgage and auto lending industries but finding lenders who allow collaborative credit card applications can take more work.
Let's find out more about how to get a joint loan. 
The Process of Getting a Joint Loan
Getting a joint loan doesn't have to be complicated. Let's take a look at the steps. 
Step 1. Ensure Eligibility
Take note of the lender's requirements regarding credit scores and debt-to-income ratios (DTI). Depending on the lender, the primary borrower may need to have a higher credit score, and the shared DTI must be under a certain percentage, like 35%. Lenders also consider you and your co-borrower's income and credit history for unsecured personal loans.
Step 2. Complete Multi-Lender Pre-Qualification
Many online lenders and some banks allow you and your co-borrower to prequalify. However, only commit to a loan once you know your estimated interest rate. Credit scores are not affected by pre-qualification unless the process includes a credit check.
Step 3. Obtain Quotes from Different Lenders
Each joint loan offer should be reviewed for APRs, repayment terms, and potential fees, such as origination and late fees. Again, it's essential to go over all the small print here. 
Make sure you also compare these critical aspects across different lenders to make an informed choice. 
Step 4. File the Loan Application
Adding a co-borrower can be done after you've selected the best offer. A loan application may require you to provide contact, financial, and personal information. Remember that sharing a loan has specific legal implications, and all borrowers must understand this before signing. 
Legalities to Consider
The responsibility for your share of a joint loan is not necessarily "half," as you might think if you take out a loan jointly with someone else. If the other party cannot or will not pay, you each agree to pay off the whole amount by signing a credit agreement. 
Both parties' credit reports will show joint loans, and all loan activity will impact your credit score. You can build credit by making on-time payments as long as the lender reports to credit bureaus. However, each person's credit score can be damaged if either party misses payments.
Joint Loans: Advantages and Disadvantages
Pros
Your chances of qualifying increase
A co-borrower with a higher income and more substantial credit history may help borrowers with a high debt-to-income ratio or low credit score qualify. In addition to a lower rate, you can get a more considerable loan amount.
The repayment cost is shared by both of you 
Co-borrowers are equally responsible for repaying a personal loan, so you can avoid shouldering the cost alone.
Cons
You can be fully liable
It's your responsibility to pay the loan if the co-borrower fails. As such, you can be legally and financially responsible for the entire amount, including penalties. 
Credit scores can be damaged without you knowing it
Each of you owns the loan equally, so any missed payments will negatively affect the other's credit score.
Ultimately, it could damage the relationship
Relationships can be strained if either party fails to pay. This means that you should discuss the full implications of the loan beforehand. 
Ensure that you and the other party understand the benefits and the disadvantages before entering into the loan.